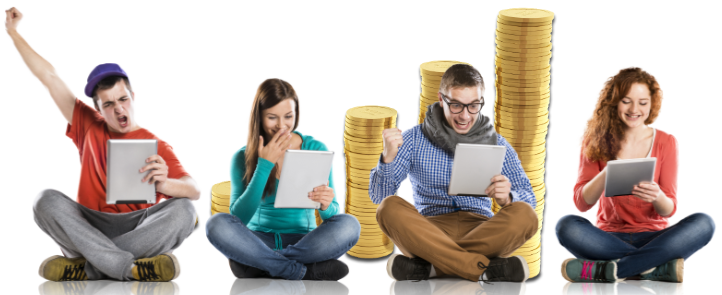 Email Marketing Guidelines and Spam Policy
Hereby agreed that you fully understand and consent to complying with the Email Marketing Guidelines and Spam Policy as set here forth and is an integral part of this Agreement.
Failure to comply with one or more of the guidelines and/or Spam Policy as described herein We shall terminate your account immediately without any advanced notice, and any commissions or balance associated with the account shall be forfeited.
No Spyware Tolerance
J-Epartners program do not engage or participate in illicit practices such as spyware, adware, or parasite-ware techniques to divert traffic to our sites and expect the same from all our affiliates. We may exercise our right to research and investigate affiliates and their actions at our own discretion. Affiliates who engage in such practices will be immediately terminated from this program and their commissions will be forfeited.
No-Waiver
The Parties agree that no failure J-Epartners program to enforce the performance of any provision in these Terms & Conditions (or any subsequent terms) shall constitute a waiver of the right to subsequently enforce that provision or any other provision of these Terms & Conditions. Such failure shall not be deemed to be a waiver of any preceding or subsequent breach and shall not constitute a continuing waiver.
Term of the Agreements
The term of this Agreement will begin upon our acceptance of your Affiliate Application and will end when terminated by either party. Either you or we may terminate this Agreement at any time, with or without cause, by giving the other party notice of termination. Notice by e-mail, to your address on our records, is considered sufficient notice to terminate this Agreement. If this Agreement is terminated because you have violated the terms of this Agreement, you will forfeit all monies, fees and commissions. Or if this Agreement is terminated for any other reason, you are only eligible to earn a fee on sales occurring during the term of the Agreement, and fees earned through the date of termination will remain payable only if the related orders are not cancelled or returned. We reserve the right to withhold your final payment for 15 days to ensure that the correct amount is paid.
Modification
We may modify any of the terms and conditions contained in this Agreement, at any time and at our sole discretion.
Representations and Warranties
You hereby represent and warrant to us that this Agreement has been duly and validly executed and delivered by you and constitutes your legal, valid and binding obligation, enforceable against you in accordance with its terms; and that the execution, delivery and performance by you of this Agreement are within your legal capacity and power; have been duly authorized by all requisite action on your part; require the approval or consent of no other persons; and neither violate nor constitute a default under the (i) provision of any law, rule, regulation, order, judgment or decree to which you are subject or which is binding upon you, or (ii) the terms of any other agreement, document or instrument applicable to you or binding upon you.
The affiliate is responsible for paying any taxes due to it either personally or as a commercial entity relating to the commission. J-Epartners program will not be held accountable or responsible for any unpaid taxes that should have been paid by the affiliate.
Relationship of Parties
The Partner and J-Epartners are independent contractors, and nothing in this Agreement will create any partnership, joint venture, agency, franchise, sales representative, or employment relationship between the parties. You will have no authority to make or accept any offers or representations on behalf of J-Epartners You will not make any statement, whether on the your site or otherwise, that reasonably would contradict anything in this Section.
Copyrighted and Trademarked material
You are solely responsible for ensuring that the your reviews, product descriptions and articles (if applicable at your site) obey all applicable copyright, trademark, and other laws, including the pharmaceuticals affairs act (of Japan) and any other applicable law. J-Epartners will not be responsible if You uses another party's copyrighted or trademarked material and any other violation of the law